With this set, you are equipped to engage in reflection processes with groups of 2 to 6 persons.
The origin of the wording 'peer-to-peer' (P2P) comes from the creation of a network by which computers operated by different individuals can share information and resources directly, without relying on a dedicated central server.
Here, we have replaced the computers by card decks and a map. 
All decisions are in your hands, without the need for a 'central facilitator' guiding the process. You decide where this adventure takes you, and you determine together the process and content that you refresh or adopt.
Peer-to-peer stimulates a collaborative reflection process, which can lead to a deeper understanding of the reflection results. It enlarges your reflection scope through confirmation, confrontation, questioning and inspiration.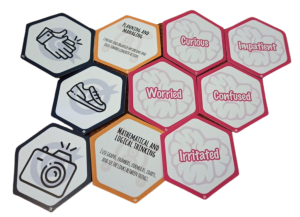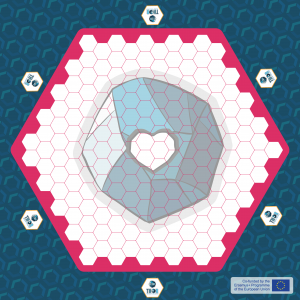 To get started we recommend that you download and print all material available. Just click the button bellow.
Further bellow you may find also a video tutorial and the Facilitator manual to provide you with extra support in using this tool for Peer and Small Groups Reflection.
Facilitator Manual. 
This manual is with information about all the tools. The chapter 3 is specific for this tool.