The tool developed within the THOR project aims to facilitate debriefings, and this with small, medium and bigger groups up to 30 people. This educational tool is developed to support the reflection processes of the learners, through a structured and organized debriefing.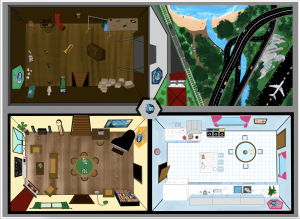 To get started we recommend that you download and print all material available. Just click the button bellow.

Further bellow you may find also a video tutorial and the Facilitator manual to provide you with extra support in using this tool for Self-Reflection.
Facilitator Manual. – The first chapters are about the project. You will find information about all the tools and a specific chapter about this specific tool.